The Ferguson Agency Story
A Family Legacy
In 1946, Harold Edward Ferguson had just returned home to western Nebraska. Like thousands of other young men, World War II had taken its toll on him. From the beaches of Guadalcanal to Saipan to Iwo Jima, he had already seen too much. At twenty-two, he was a veteran of the world's most terrible war, but now that it was over, he didn't know what he wanted to do. A family member suggested insurance sales, and he jumped at the opportunity. Soon, he was a licensed health insurance agent contracted with Continental Casualty Company.
In 1946, most Americans did not have health insurance, nor did they believe they needed any. Harold went door-to-door, talking to everyone about the value of health insurance. He sat at kitchen tables and on front porches detailing the benefits of each insurance plan. In 1958, H.E. Ferguson began to represent the Nebraska Stock Growers Association (known today as the Nebraska Cattlemen's Association). A few years later, he began to represent the Stock Growers Associations of South Dakota and Wyoming. In this capacity he served hundreds of ranchers throughout the region.
A Second Generation Joins the Team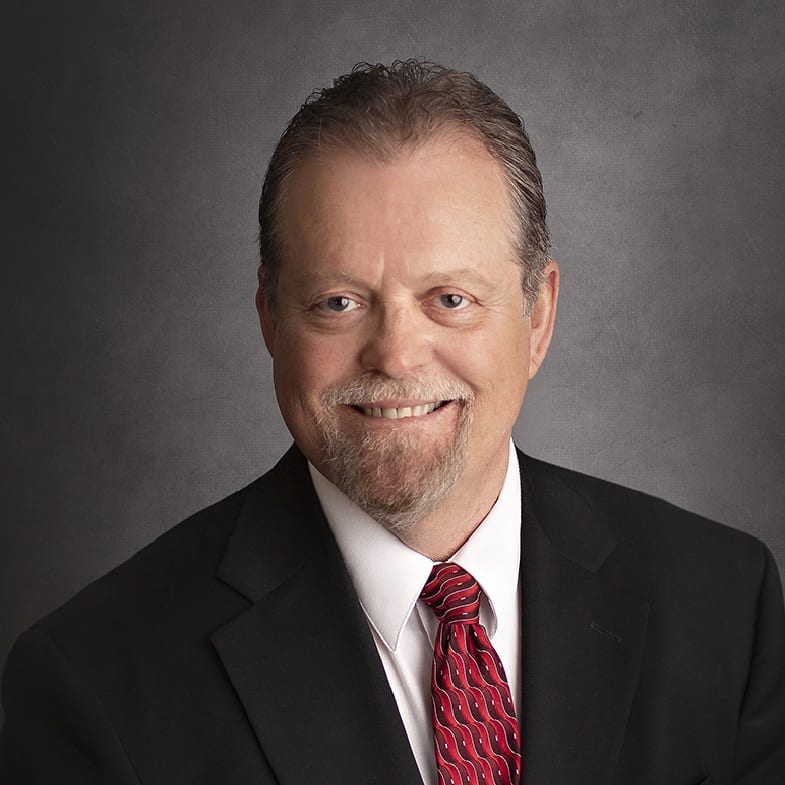 When Harold's son, Perry, told his dad that he wanted to join the insurance business, he was disappointed. Growing up in Minatare, life on the farm was difficult. He barely finished high school himself, so he always believed that higher education would be the ticket for his children's success. Although Perry had earned a Bachelors in Education from Kearney State College, he realized that he did not want to spend his career in the classroom. Perry joined the family insurance agency in 1983 and quickly proved that he had a real gift for the business. Ten years later, Perry was leading the agency. In 1998, Harold passed away, having served as a licensed insurance agent for more than 50 years.
Today, Perry has nearly four decades of experience in the insurance industry. He is recognized as an expert in life and health insurance, Medicare supplements, and annuities.
In 2011, he happily welcomed his son, Shane, as a third-generation partner. Together, they continue the family tradition of providing reliable advice and excellent service.
Shane Ferguson has been nationally recognized for his dedication to helping consumers enroll in and manage qualified health coverage through the Health Insurance Marketplace.
This nationwide recognition from the Centers for Medicare & Medicaid Services (CMS) as a member of the 2020 Marketplace Elite Circle of Champions highlights Shane Ferguson's success in actively enrolling 100 or more consumers during this Open Enrollment Period.
For 75 years, Ferguson Agency, Inc. has been sharing our expertise to improve the lives of our neighbors. Over the years a lot of things have changed, but our commitment to our customers will never change.
Meet the Staff Members of
Ferguson Agency, Inc.